Souljazz with a Bluesy touch- Carmen Gomes Inc. bij de Hofjes concerten
14 augustus - 16:00

-

17:00
'Souljazz with a Bluesy touch'
In dit jazz concert brengt Carmen Gomes en haar trio de mooiste songs van o.a Nina Simone, Frank Sinatra, Billie Holiday, Fats Waller, Sonny Rollins, Blind Willie Johnson, Ray Charles en eigen composities. Boeiende anekdotes over deze grote jazzartiesten en hun inspirerende levens verbinden de songs met elkaar en zorgen voor een geanimeerd concert.
'Souljazz with a Bluesy touch' is een heerlijk swingend jazz concert voor een breed publiek.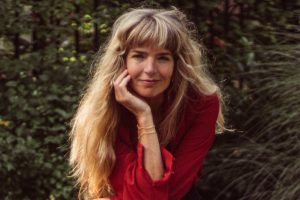 'Als ze blues zingt, klinkt ze alsof ze zo van het katoenveld is afgeplukt, bij een gospelachtig nummer ga je halleluja roepen' (Het Parool)
'De weemoedige blues klankrijkdom die de Amsterdamse zangeres in het middenregister produceert, doet de rillingen over je rug lopen. Op haar eigen speelveld is Gomes ongenaakbaar.'
(H. Invernizzi – recensent)
 'Hier geen gospel, maar halleluja is wel op zijn plaats. Ze swingt, ze bluest en er zijn soulinvloeden' (Ton van Bemmel)
…Gomes heeft een bevallige, bluesy stem, die balanceert tussen sensuele overgave en beheersing. (E. van den Berg – De Volkskrant)
'Her style is bluesy and intimate with a sexy voice that's sweet as dark tupelo honey, and her interpretations are unerring. The musicians play to her and to each other and the ensemble is so tight that the four musicians breathe and move as one. it'll cast a spell over you' – (Rad Bennet, SoundStage! Magazine (V.S.)
'if you like her low slow mellow lounge jazz style,  this is low slow mellow blues & I get a feeling this is gonna get played quite a lot, Its her take on Harry Belafonte's 'Belafonte Sings the Blues' & its superb, breathtaking'   – Naim forum