Vocal Souljazz with a Bluesy touch in de Mess "Robert meets Ray"
31 oktober - 15:30

-

17:30

€18,75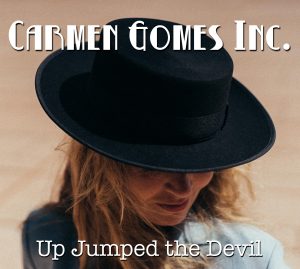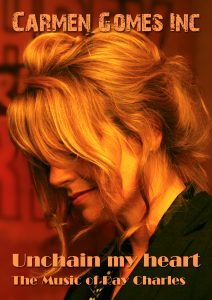 Carmen Gomes Inc. brengt het verhaal van deze opzienbarende zanger en componist in een wervelend concert waarin  zijn grootste hits afgewisseld worden  met obscure juweeltjes.
Songs als 'Hallelujah, i just love her so', 'Georgia on my mind", 'I got a woman', 'Unchain my heart', 'Drown in my own tears', 'Let the good times roll' en 'Leave my man alone', This little girl of mine', 'Hit the Road Jack' en meer pareltjes van de Genius of Soul.
Up Jumped The Devil- discovering the music of Robert Johnson
Clarksdale, Mississippi, 'the crossroad' van highway 49 en 61.
Als je lang genoeg wacht kun je je ziel verkopen aan de duivel in ruil voor talent en roem.
Deze legende is voor altijd verbonden aan de mythische Amerikaanse bluesgitarist Robert Johnson.
Hij schreef 25 liedjes en werd 27 jaar voordat een jaloerse echtgenoot een einde aan zijn leven maakte door zijn whiskey te vergiftigen. Robert's spel heeft de Blues voor altijd veranderd en muzikanten als The Rolling Stones en Eric Clapton beïnvloed.
Robert erkende noch ontkende de bijgelovige aantijgingen van de plantage bewoners en stedelingen in de jaren '30. Sterker nog: zijn autobiografische teksten refereren aan hoodoo praktijken en de crossroad mythe in stukken als 'Crossroad Blues','Me and the devil Blues','Up jumped the devil','I Believe I'll dust my broom'.
In dit programma brengen wij het beste van deze twee muzikale werelden samen.
'Gomes heeft een bevallige, bluesy stem, die balanceert tussen sensuele overgave en beheersing'- De Volkskrant
'
Amsterdamse die als jazzsinger wordt geafficheerd, maar veel meer is dan dat. Met haar schitterende, intiem sensuele stem kan ze alle kanten op'(T.v.Bemmel)
'En het belangrijkste is misschien nog wel dat ze de blues heeft. Niet letterlijk in de zin dat ze de blues zingt – wat ook af en toe wel gebeurt – maar in de zin dat haar stembuigingen doordrenkt zijn van alles waar de blues voor staat en dat is geen geringe prestatie.' – Trouw